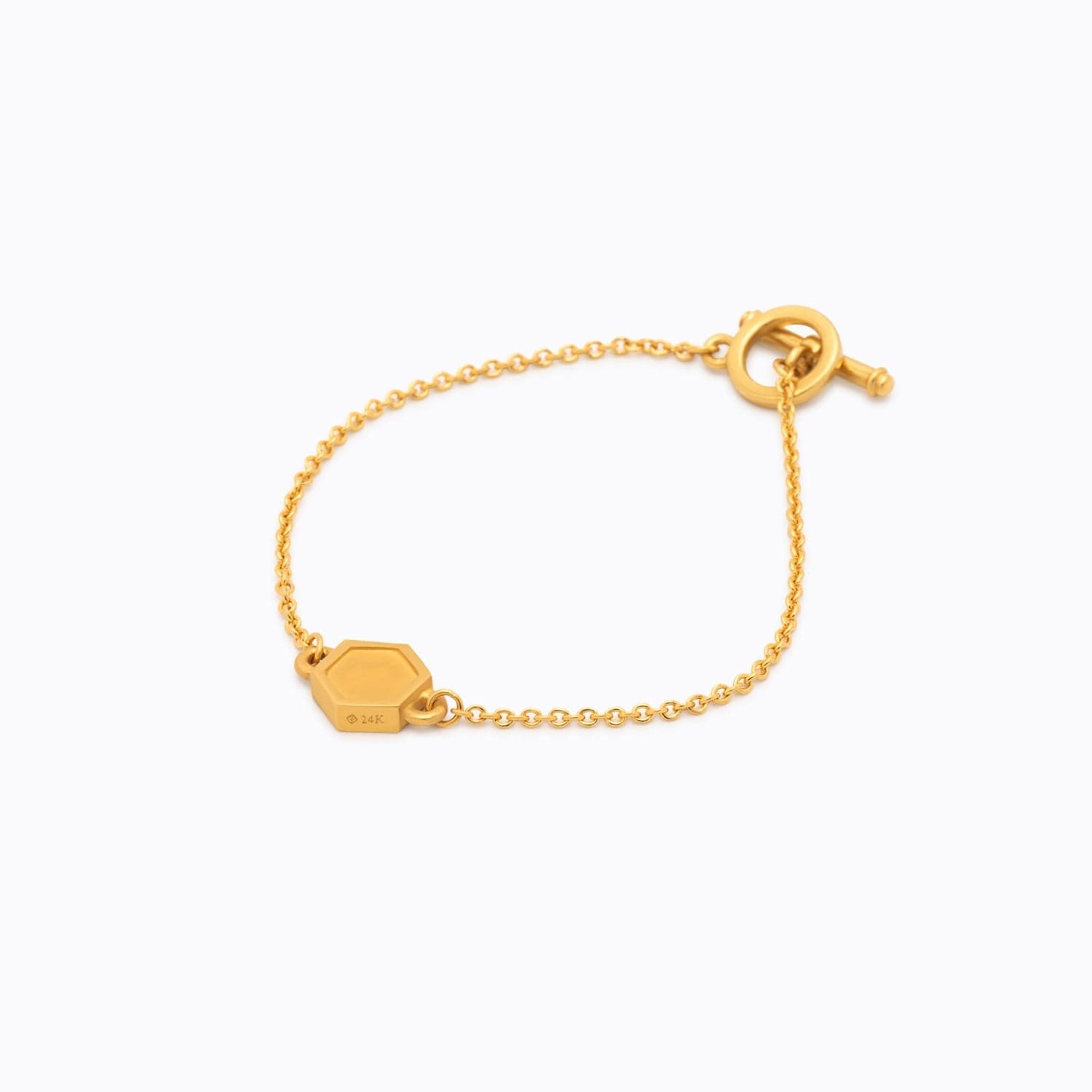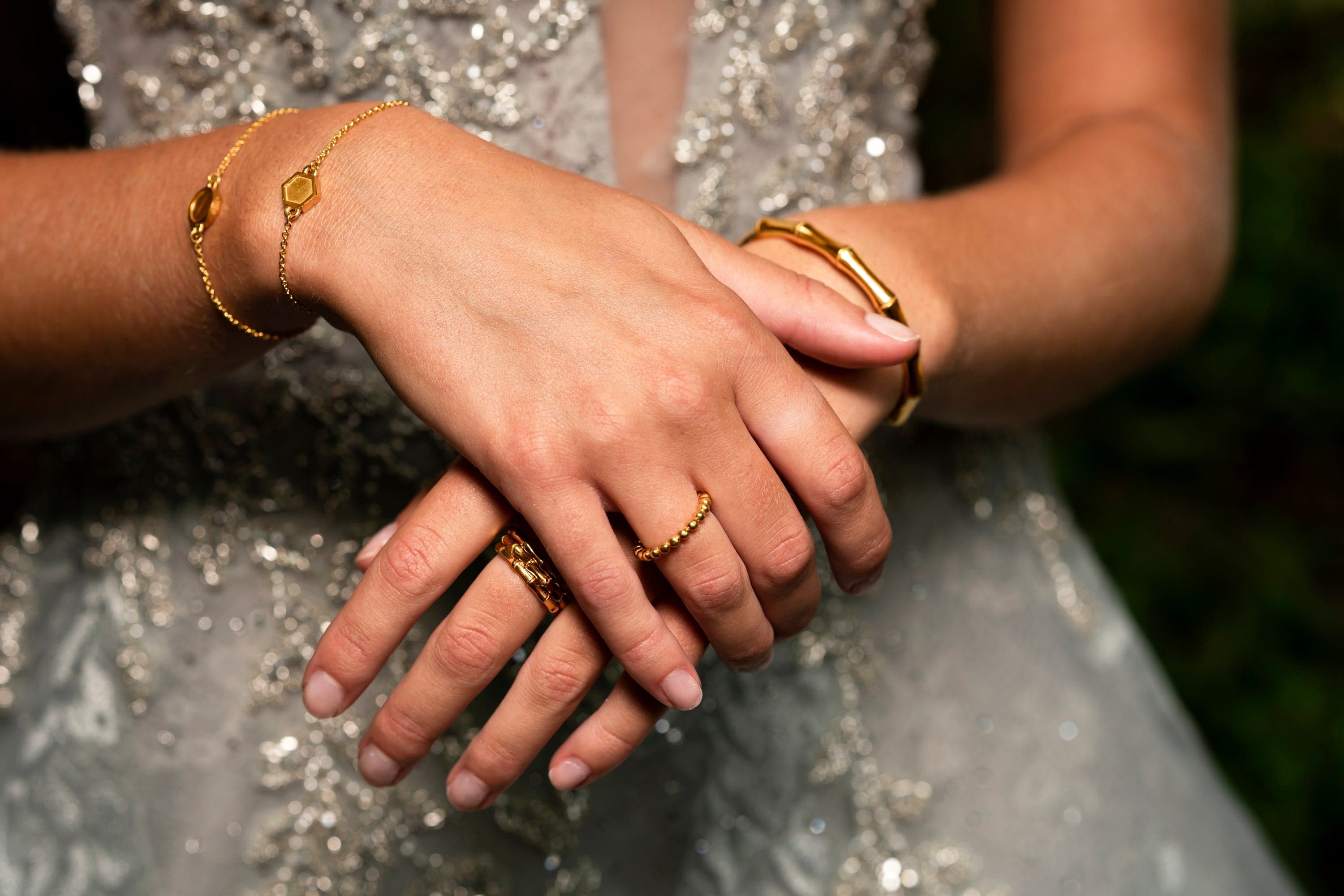 Petit Honeycomb Bracelet
24k
A simple expression in pure 24K Gold. Our Petit Honeycomb motif bracelet has polished edges and a raw center to showcase the pureness of the metal and traditional artisan craftsmanship.
Motif is 10mm diameter. On solid 24K gold delicate chain with signature Clé clasp.
Wear it with confidence. Our Clé clasp secures your investment, only allowing the bar to enter the clasp in one way, like a lock and key.
Adjustable, 6.00-6.50" long.