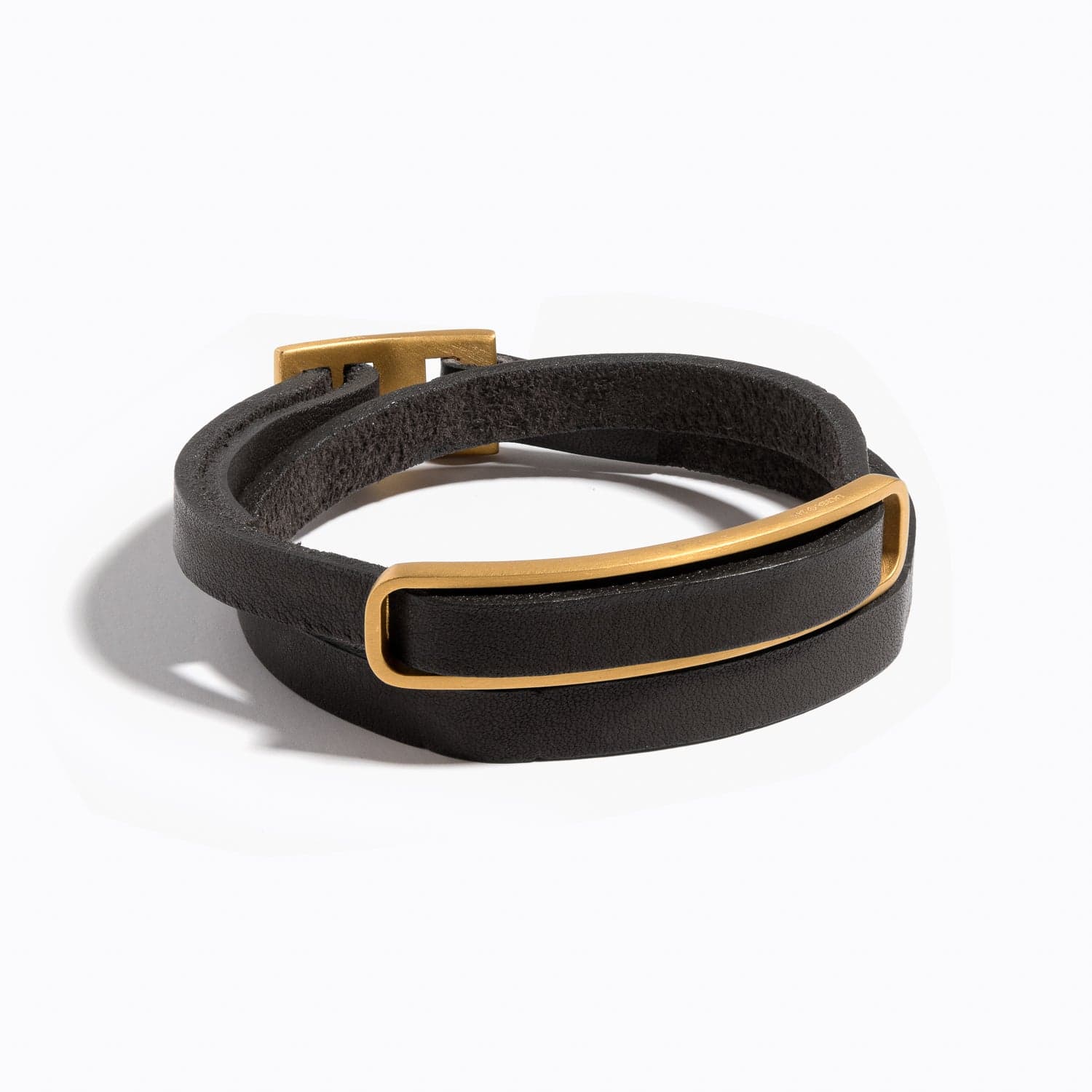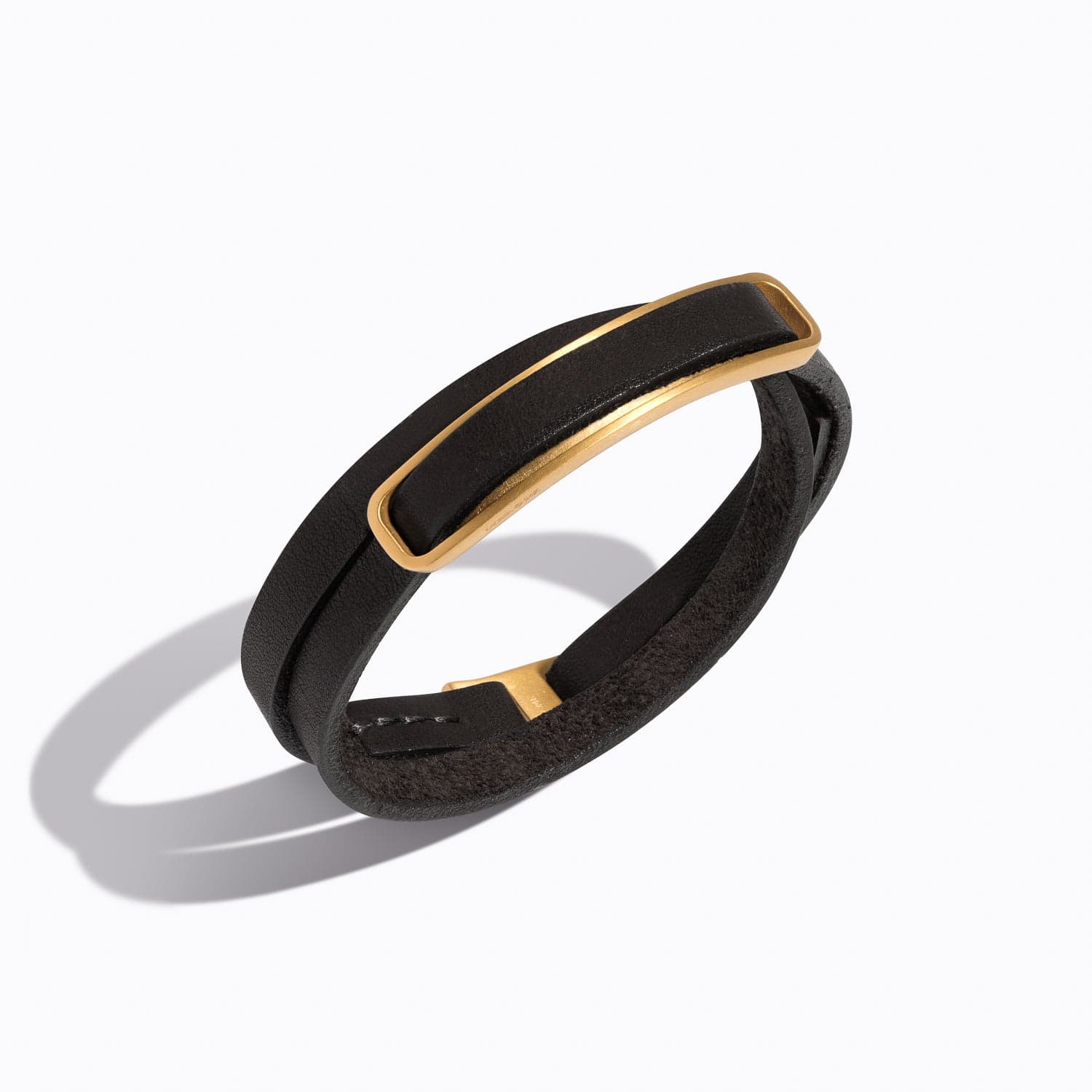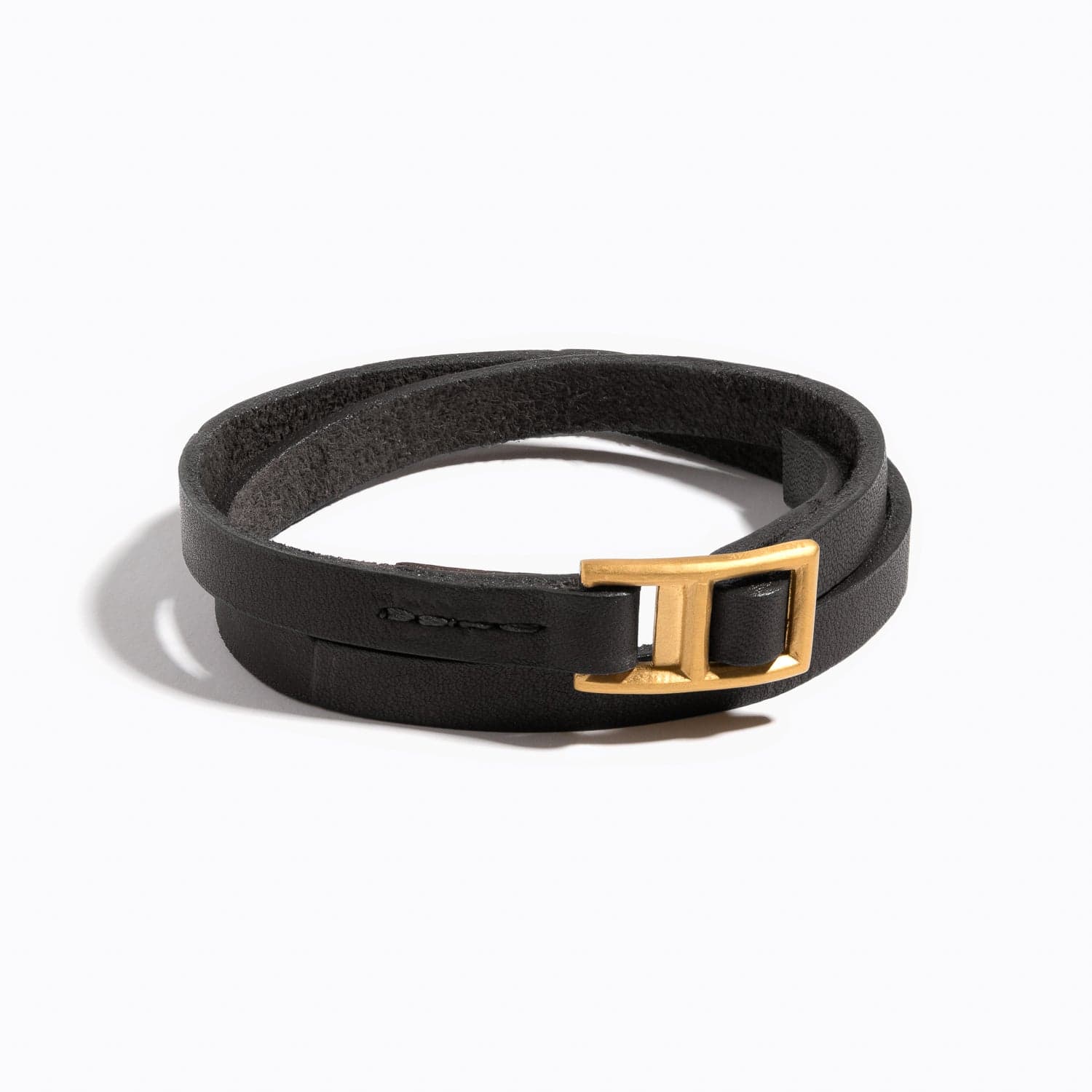 Channel Double Tour (Noir)
24k
Our Taureau Leather Collection is crafted from raw, organic 24K gold and paired with the natural luxurious feel of Barenia calfskin leather, sourced from Tanneries Haas in France, famous for their luxury goods use.

Our Channel Double Tour allows soft Novonappa® leather to flow over the pure 24K concealed underneath, it's structural edges giving subtle hints of the hidden value carried by the wearer.

Using our rugged signature Domino Clasp in solid 24K, finished in raw satin. Available in Noir and Tabac.