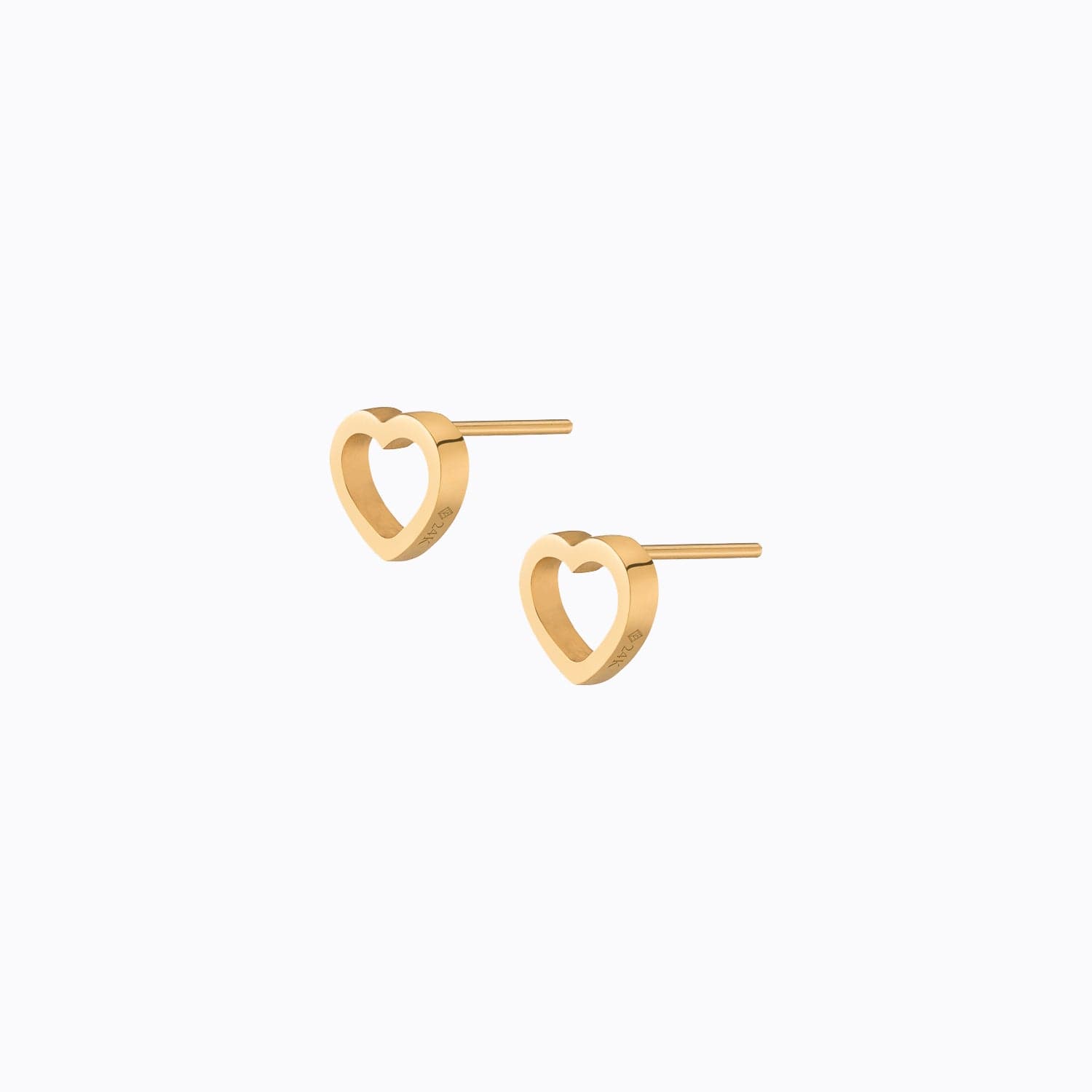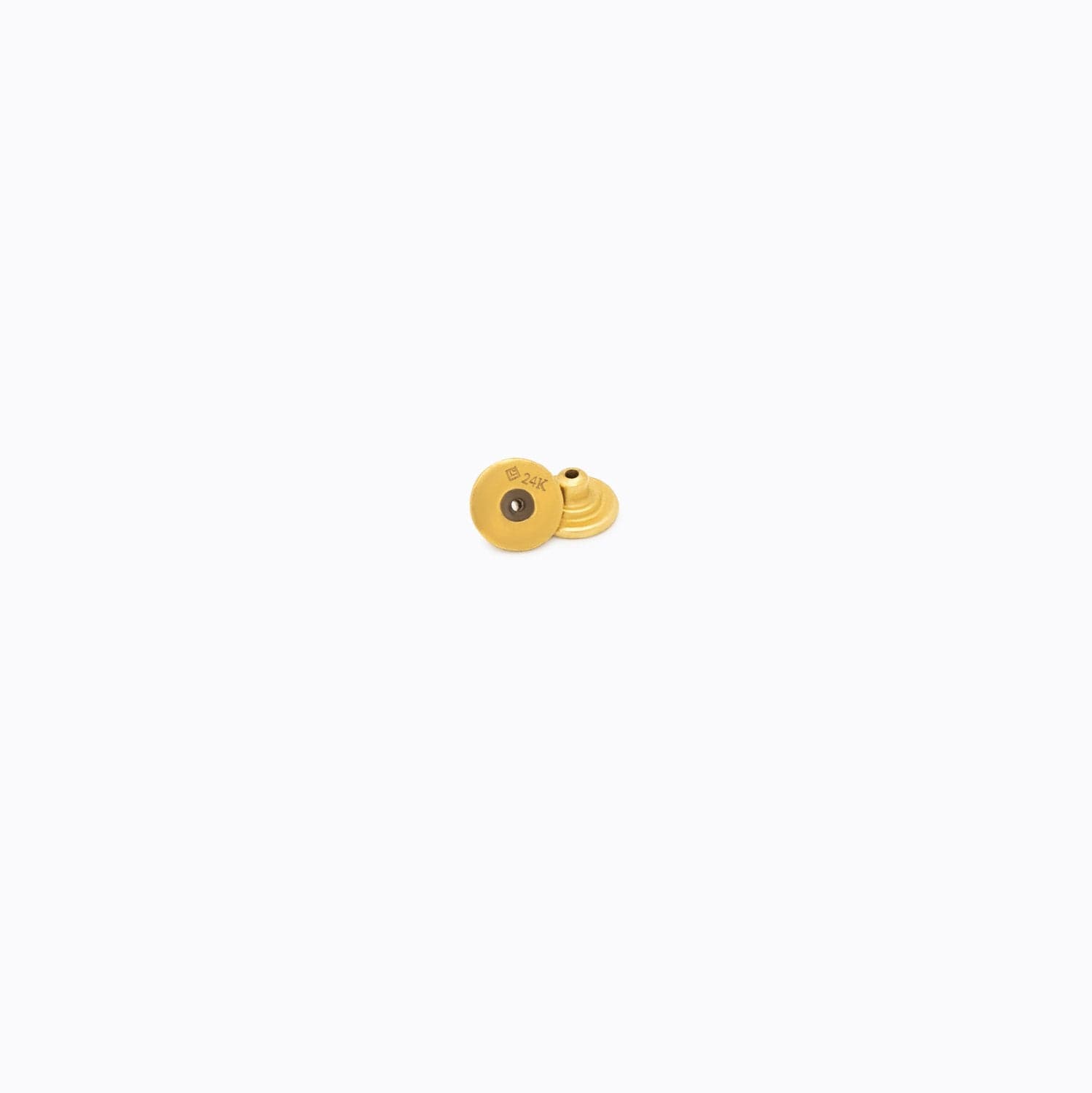 A simple expression in pure 24K Gold. Our Motif Encadré collection is a delicate, lightweight re-imagining of our bestselling Motif's.
Encadré means "framed" in French, and our Cœur Encadré motif incorporates the wearer into the design, celebrating and showcasing our own individuality, through the frame of 24K.
Motif is 10mm diameter. Earring posts and backs are also solid 24K gold, maintaining the purity of your investment - further secured with rubber insert that is excluded from item weight.